How to use the Content Library
StartDeck Content and My Content #
There are two sources for content: content you create and content from StartDeck. StartDeck offers some commonly used content that you can use to save time. To access this free content, select StartDeck Content from the drop-down.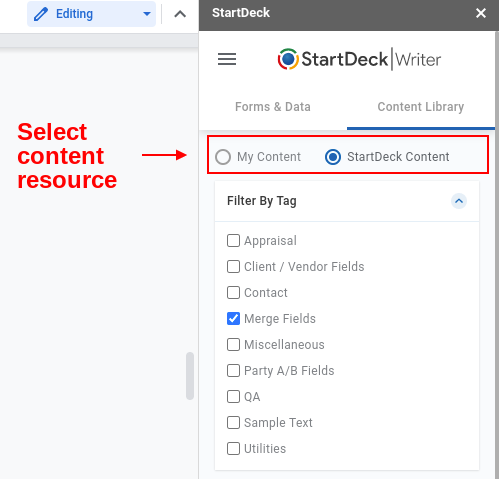 Sort with Tags, Preview and Insert Content #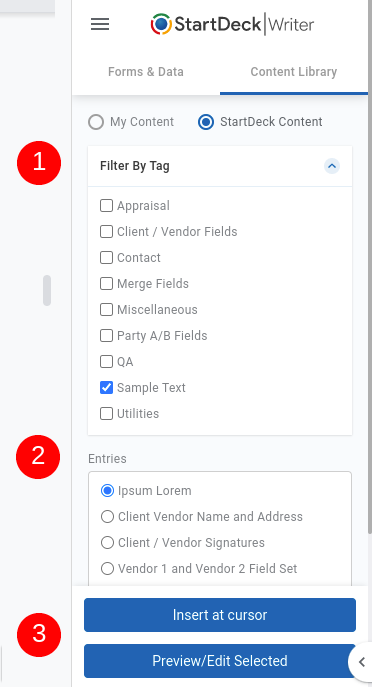 Select tags to filter the content list

Select entry

Insert entry at cursor, or open as a Google doc in a new browser tab
Create New Content #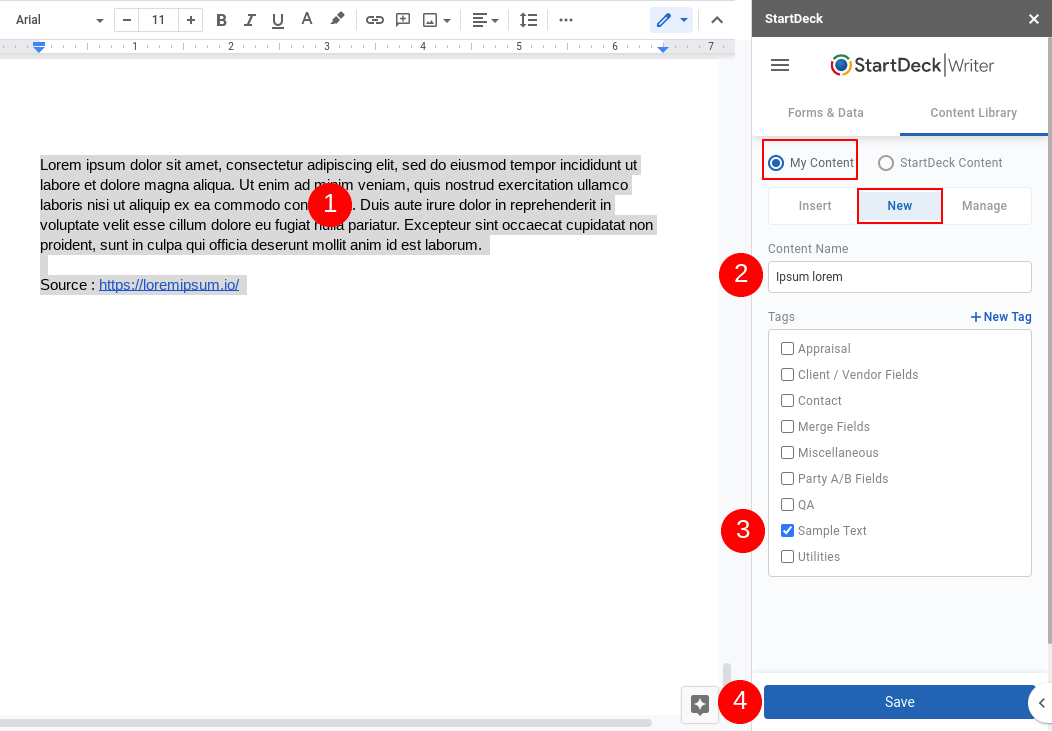 Highlight content to save. This may contain tables, images, fields, drawings, etc. Leave the content highlighted while following next steps.

From the StartDeck Content Library > My Content > New: Enter a name for the entry.

Optional: Select a tag for filtering. Create new tags on the fly with the 'New Tag' button.

Save. This may take a moment - a confirmation message will appear.
Manage Content Library Entries and Tags #
From the StartDeck Content Library > My Content > Manage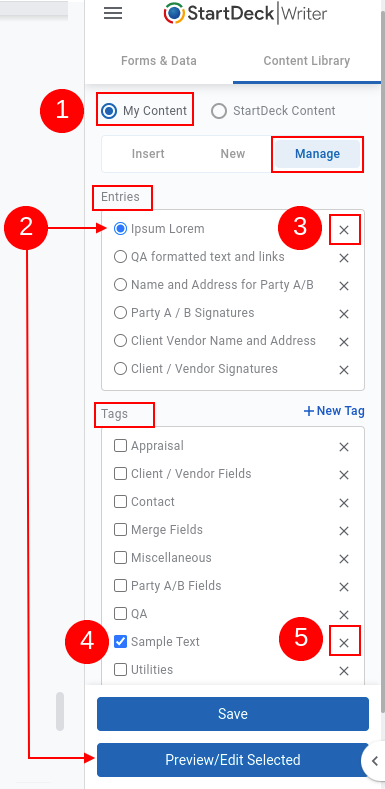 Select 'My Content'

Select the entry to manage. Preview/Edit will open the entry as Google doc in a new browser tab.

Click the trash icon to delete.

Add/remove tag associations for the selected entry with checkbox selections.

Remove tags with the trash icon
---
How to Get More Help