Non Disclosure Agreement (NDA)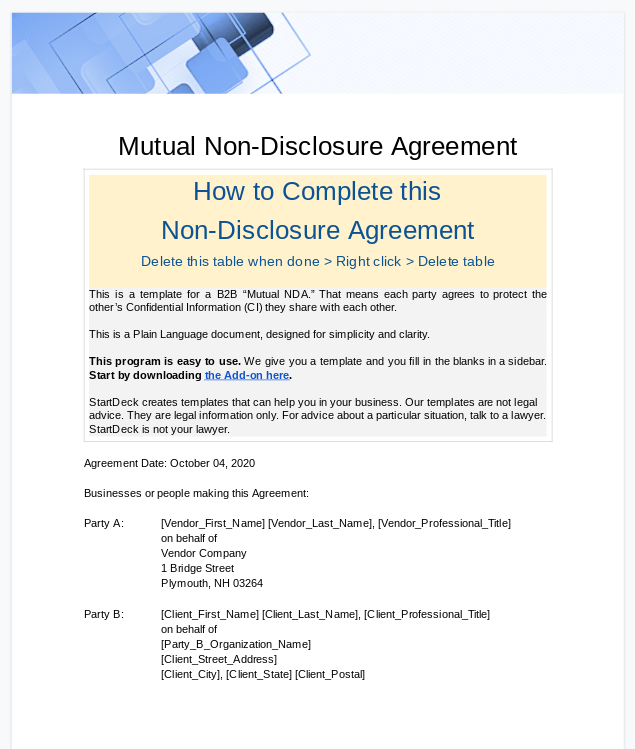 A non-disclosure agreement is a legally binding contract that establishes a confidential relationship.
This is a B2B "Mutual NDA" template. That means each party agrees to protect the other's Confidential Information (CI) they share with each other.
This is a Plain Language document, designed for simplicity and clarity and includes the following sections:
Parties and Background

Confidential Information (CI)

Exclusions

How CI Will Be Used

Each Party's Duties

Ownership

Agreement Period

Rights

Return of Confidential Information

Legal Authority

Signatures
A professional NDA enables parties to collaborate and protect confidential information and IP. NDAs are an essential business best practice.
Template Package Details
Doc: 4 Pages

Sections: 7

Merge Fields: 34

Tables: 7



Related Business Templates
StartDeck Business Templates are 100% free and 100% customizable with Google Docs