Statement of Work (SOW)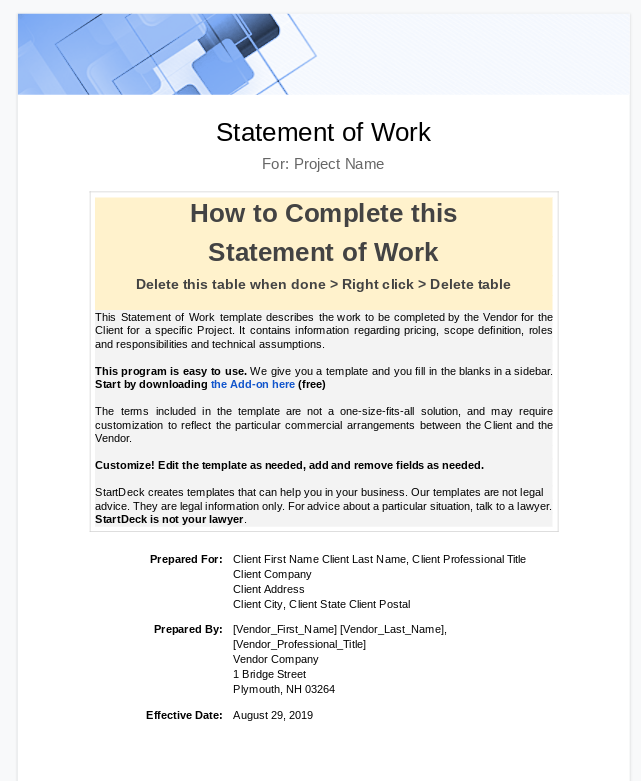 A Statement of Work (SOW) is a document routinely employed in the field of project management.
A SOW provides a framework and description for a project and defines project-specific activities, deliverables and timelines for a vendor providing services to the client.
Use this free professional Statement of Work template to define key terms and deliverables.
Template Content

Project Name

Project Term

Services

Deliverables

Client Obligations

Fees and Payment

Change Requests

Third Party Materials

Personal and Confidential Data Privacy

Escalation Process

Key Personnel

Acceptance of SOW and Signatures
Template Package Details
Doc: 7 Pages

Sections: 12

Merge Fields: 48

Sheet: 4 Presentation Tables

Project Deliverables

Project Timeline

Billing and Payment Schedule

Features Table



Related Business Templates
StartDeck Business Templates are 100% free and 100% customizable with Google Docs.